The School of Law has distinguished itself as a hub of legal scholarship with a strong foundation for training on basic legal concepts, legal advocacy and legal research. It is a center of excellence in research, scholarship and teaching  five thematic areas of law: Financial and Commercial Law; Democracy, Governance and Law; Human Rights Law; Environmental Law; and International Law.
CLICK HERE to view our programmes.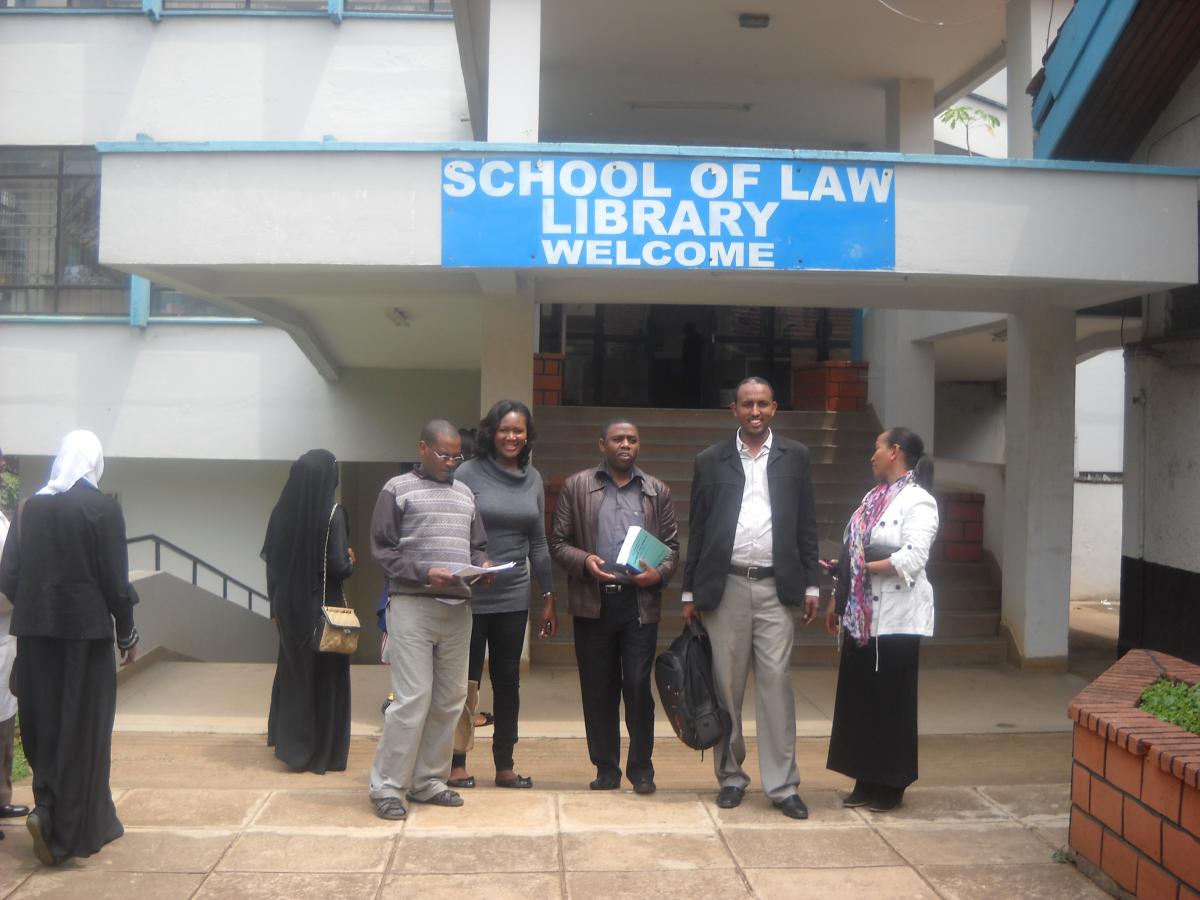 This premier law faculty has evolved steadily from its earlier status as a department of the Faculty of Commerce in the 1960s to one of the largest law faculties in East and Central Africa.  Today, the Faculty has staff strength of 4 Full Professors; 10 professors, 15 Senior Lecturers, 29 Lecturers, 2 Tutorial Fellows; 12 Teaching Assistants and a team of administrative and support staff.  The student population at the Parklands Campus stands at slightly over 2,000.  The School; has therefore become the object of legitimate expectation in terms of academic delivery.
In the last 5 years, the School has established Campuses in Mombasa and Kisumu each under an Associate Dean offering the undergraduate programme. While academic and examination matters are coordinated from the Parklands Campus, these satellite campuses have their contingent of full time and part time staff to execute the programmes in consultation with their colleagues in the Parklands Campus to ensure coherence in the branding of the School's programme.